National League Pitcher of the Week (co-winner) – Doc WHITE – Wainwright
2-0 record, 17.2 innings pitched, 1.53 ERA, 11 hits, 8 strikeouts, & 1 walk
National League Pitcher of the Week (co-winner) – Bob FELLER – Iowa
1-1 record, No HITTER vs Fire Lake, 14.0 innings pitched, 1.93 ERA, 5 hits, 12 strikeouts, & 6 walks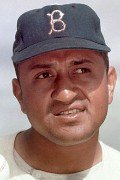 American League Pitcher of the Week – Don NEWCOMBE – Boston
2-0 record, 16.0 innings pitched, 0.56 ERA, 12 hits, 7 strikeouts, & 1 walk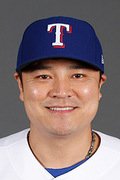 National League Player of the Week – Shin Soo CHOO – Fantomz
13/33 .394 avg, 0.758 slg, 7 doubles, 1 triple, 1 home run, 5 runs scored, 13 RBIs & 4 walks

American League Player of the Week – Barry BONDS – Menomonee
10/28 .357 avg, 1.107 Slg, 3 doubles, 6 home runs, 10 runs scored, 11 RBIs & 4 walks
Boston Braves @ Jack Street Hustlers
Series Preview:
Bob and I played the game over Zoom. As always, a lot of fun to talk baseball with him.

Jack Street comes in at 87-68 needing 1 win to capture the division title. Boston is in 6th at 70-85.

Game #1:
Game 1 features Don Newcombe 12-10 on the hill against little used Cy Young at 1-0.

Boston picks up 2 in the third and 1 in the fifth to give Newcombe all he would need in the game. Braves put up 4 more in the 8th just to rub it in.

Newcombe goes the distance for the shutout giving up 5 hits, no walks and striking out 3. Dom DiMaggio, Dustin Pedroia and Jim Rice all drive in 3 in the victory.

B 7/15/1
J 0/5/1

WP – Newcombe 13-10
LP – Young 1-1
Sv – None
HR – B – Rice (30), Cirillo (6)

Game #2:
Conley 8-8 for the Braves for Sadecki making his debut in the last series of the year.

Boston jumped on top early in this one, as well, as they plated one in the first. The big inning was the 6th, as they scored 5 big runs and the Hustlers had no answers. Dustin Pedroia continued his RBI binge with a 3 run homer in the 6th. Conley went 8 giving up 5 hits, a run, 3 walks and striking out 6.

B 8/11/0
J 1/5/0

WP – Conley 9-8
LP – Sadecki 0-1
Sv – None
HR – B – Pedroia (4)

Game #3:
Jack Street, still looking for that division clincher sends Sonny Siebert 9-11 to the mound to face all time great Juan Marichal, having a rough season at 2-14.

Braves put up 1 each in the 1st and 3rd before Jack Street plates 2 in the bottom half of the third and then gets another run in the 4th to take their first lead of the series. Siebert and friends shut down the Braves after the third, as Jack Street moves on to a 6-2 win. Jerry Priddy was the hero in this one, as he goes 3-5, with a run, 3 rbis and misses the cycle by a triple.

B 2/5/0
J 6/14/3

WP – Siebert 10-11
LP – Marichal 2-15
Sv – Brantley 32
HR – J – Priddy (2)

Game #4:
Boston sends the 2nd half of their Dominican Dynamic Duo, Pedro Martinez (8-14) to the bump to face Frank "sweet music" Viola (8-7)

The runs came early and often in this one, as the Braves plated 4 in the 2nd and 5 in the third in addition to singles in the 3rd and 6th and run away with this one 11-6. Jimmie Hall and Dave Robertson led the way in this one with 4 and 3 rbis, respectively.

The Hustlers Jeff Kent was injured for 5 days.

B 11/13/2
J 6/9/1

WP – Martinez 9-14
LP – Viola 8-8
Sv – None
HR – B – Robertson (2), A Gonzalez (24), Hall (11) J – Palmeiro (22), Pratt (1)

Game #5:
Possibly the most fun game of the series as 12-10 Billy O'Dell took the hill for Boston against 6-3 Carl Lundgren.

The game started out as a real pitcher's duel with both starters shutting down the opponents for 6 innings. In the 7th, 9th hitter Pagliaroni works a one out walk, which is followed by a 2 run homer by Dom DiMaggio to give the Braves a 2-0 lead. That held until the bottom of the 8th when pinch hitter Raffy Palmeiro worked a leadoff walk. After O'Dell strikes out Justice he beans Lance Berkman, sending him to the trainer's room and to a 29 day injury and chasing O'Dell in favor of Jeff Shaw. Shaw's first batter, Rogers Hornsby picks up a single to load the bases with 1 out. Ducky Medwick follows with a 2 run single scoring Palmeiro and PR Larry Hisle. Shaw then gets pinch hitter Mark McGwire to line into a DP to end the inning. Dave Veres comes in to work the 9th and gets the Braves 1-2-3. In the bottom half, Shaw gets Priddy and Bartell to bring up Mike Scioscia. With a deep bench because of the roster expansion, Scioscia is bypassed at the plate for Bob Meusel who, on the 2nd pitch, lined one over the boards for a game winner.

B 2/9/0
J 3/6/1

WP – Veres 6-2
LP – Shaw 6-1
Sv – None
HR – B – DiMaggio (5) J – Meusel (27)

Game #6:
With the series at 3-2 Boston, the Braves send Antonelli 9-17 to the mound to face Cy Young 1-1.

A game of big innings, as Jack Street gets on the board first with 4 runs in the 1st and another in the third. Boston ties it in the 6th with 5, before Jack Street put 3 more up in the 7th and closes it out. DiMaggiio, Gonzalez, Pedroia and Cirillo all pick up a pair of hits for Boston. Bob Meusel picks up his 2nd homer in as many at bats in the first, hitting a 3 run homer and finishing the day with 4 rbi.

In a real oddity, Larry "no hassle" Hisle, he of the 25 arm, throws out Pedroia and Cirillo at the plate.

B 6/10/0
J 8/8/1

WP – Hoerner 1-0
LP – Antonelli 9-18
Sv – Brantley 33
HR – J – Meusel (28)

Game #7:
The rubber game of the 7 game series feature Don Newcombe 13-10 against Ray Sadecki 0-1

In the top half of the 2nd, Hall draws a two out walk and is driven in by a double by Pedrioa (Hisle tried to throw him out at the plate, but had used all his energy the previous day). Boston scores again in the third as Gabby Harnett launches a two run homer with 1 out in the inning scoring DiMaggio who had singled right before him. Jack Street pushed a run across in the third, but that was it for the scoring and Boston takes the series 4-3.

B 3/6/0
J 1/8/1

WP – Newcombe 14-10
LP – Sadecki 0-2
Sv – Corsi 11
HR – B – Hartnett (14)

Series Summary:
Always a lot of fun to play "face to face", especially with Bob and all his Boston Braves/Red Sox knowledge. Boston takes the series 4-3.

Nominations for players of the week
Boston – Conigliaro 3g 6-11, 1 run, 1 rbi, 2 doubles 545/583/727
Jack Street – Palmeiro 6g 7-14, 6 runs, 3 rbi, hr, 7 walks 500/667/714

Pitcher of the week nomination:
Don Newcombe 2 GS 16IP, 12 H, 1 R, 1 ER, 1 BB, 7 K 2-0
Chicago Nine

@ Las Vegas Pirates

Series Preview:
Game #1:
Game #2:
Game #3:
Game #4:
Game #5:
Game #6:
Game #7:
Series Summary:
Kansas City A's @ Lewisberry Country Blumpkins
Series Preview:
KC A's travel to North Lewisberry to face a Blumpkin team playing like it doesn't care
Game #1:
Blumpkins win 7-4
Game #2:
Blumpkins win 4-3 in 10 inn. A walkoff Freeman solo HR.
Game #3:
A's win 7-0
Game #4:
Blumpkins win 2-1. A Dave Philly PH walkoff RBI 2B in the 9th.
Game #5:
A's win 8-5
Game #6:
A's win 10-9 on a Hale solo HR in the 9th.
Game #7:
A's win 4-1
Series Summary:
A's win series 4-3. Blumpkins suck and blow.
Indianapolis Indians @ Middle Channel Sturgeon
Series Preview:
Indiana visits the Middle Channel
Game #1:
a 3 run 9th wins it for Indiana 5-4
Game #2:
The Sturgeon don't blow this one 2-1
Game #3:
Indy 8-3
Game #4:
More Indy 9-2
Game #5:
The Indians hang on 1-0
Game #6:
Indy wins a slugfest 12-10
Game #7:
The Sturgeon hang on 1-0
Series Summary:
Indy flexes their muscles at the end of the year taking 5 of 7
Fort Worth Cats @ Wrigleyville Whales
Series Preview:
Game #1:
Game #2:
Game #3:
Game #4:
Game #5:
Game #6:
Game #7:
Series Summary:
Cincinnati Knights @ Purry Cowpokes
Series Preview:
Cincy travels to Purry
Game #1:
Jake Weimer gets his 16th win. Purry 8 Cincinnati 4
Game #2:
Mike Scott shuts out the Cowpokes. Cincinnati 6 Purry 0
Game #3:
Chick Hafey homers 3 times and drives in 5. Cincinnati 7 Purry 1
Game #4:
Billy Wagner blows his 7th save as the Knights score 3 times in the 9th. Cincinnati 7 Purry 6
Game #5:
Clayton Kershaw out-pitches Johnny Cueto. Cincinnati 3 Purry 1
Game #6:
Joe Sewell homers in the 15th to break a 2-2 tie. Cincinnati 3 Purry 2 (15)
Game #7:
Graig Nettles and Joe Rudi both homered to drive in all 5 Cowpokes runs. Purry 5 Cincinnati 4
Series Summary:
Purry wins the 1st and last game of the series and the Knights win the 5 in between. Cincinnati wins the series 5 games to 2. I screwed up and created a franchise file after game 6, no idea why game 7 didn't come up automatically. I've attached 2 f-files.
Kansas City Blues @ New Westminster Salmonbellies
Series Preview:
Last series of the season. Should be good.
Game #1:
The game goes back and forth. In the first the Blues get off to a 2 – 0 lead. In the 4th, the Bellies go ahead 3 – 2 on a Billy Werber HR. Top of the 5th Blues put up a 2 spot to go ahead 4 – 3. The Bellies then put up 3 runs in the 6th and one in the 7th to take 7 – 4 lead.
The Blues don't quit. Top of the 8th they put up 2 runs to make the score 7 – 6 Bellies. Bill Caudill finishes the game off with his 23rd save.
Game #2:
Bellies put up 11 runs on 15 hits while the Blues managed 5 runs 6 hits
on home runs by Rico Carty, Gary Sheffield and Dewey Creacy. Jimmie Wynn hit his 33rd for New Westminster.
Game #3:
Kansas City gets off to a 2 – 0 lead after 2 innings against Jeff Tesreau but New Westminster scores 5 in the third to win 6 – 2
Game #4:
The Salmonbellies took a 9 – 0 lead after 3 innings on a 3 run home run from Dave Concepcion. The Blues score 2 in the 8th with a homerun from Earl Williams. Final was 9 – 2 for the Bellies.
Game #5:
Kansas City Blues, Fernando Valenzuela had a tough go of it giving up 5 runs in the first 2 innings. Dwight Gooden comes back from his owie and pitches a complete game in the 11 – 0 victory. Jimmie Wynn and Roy Campanella homered for the Bellies.
Game #6:
New West hammers 5 home runs in the game and KC hits 3 but New West goes on to a 12 – 6 victory.
Game #7:
This was quite a game. The game goes into the 7th tied at 4 when New West takes a 7 – 4 lead but KC battle back into the top of the 8th to tie the game at 7. The game goes to the bottom the 10th and fittingly, after having a great season, Martin Dihigo hits his 31st home run to win the game.
Series Summary:
Jimmie Wynn had quite a series chasing the rbi crown hitting 5 HR's and 15 RBI New Westminster sweeps the series and now can look forward to the playoffs.
Madison East Purgolders @ Menomonee Minutemen
Series Preview:
The Purgolders travel 2 hours to face the Minutemen in the season finale.
Game #1:
Game #2:
Game #3:
Game #4:
Game #5:
Game #6:
Game #7:
Series Summary:
MEN wins the series 4-3,

The overachiever of the series is Barry Bonds who went 10-28 with 6 HRs and 10 RBIs
Coastline Bobcats @ West Michigan Retrogrades
Series Preview:
Coastline visits West Michigan looking to wrap up the division championship. West Michigan looks to stop an unbelievable losing streak.
Game #1:
FINAL SCORE: BOBCATS 8, RETROGRADES 3
Game #2:
FINAL SCORE: BOBCATS 17, RETROGRADES 1
Game #3:
FINAL SCORE: BOBCATS 6, RETROGRADES 4
Game #4:
FINAL SCORE: BOBCATS 3, RETROGRADES 1
Game #5:
FINAL SCORE: BOBCATS 3, RETROGRADES 1
Game #6:
FINAL SCORE: BOBCATS 2, RETROGRADES 1
Game #7:
FINAL SCORE: BOBCATS 0, RETROGRADES 3
Series Summary:
The Bobcats are NL East champions! Congratulations Brian! The Retrogrades end the season with a victory after spinning around in the toilet on an unbelievable FOURTEEN game losing streak. However, West Michigan has the #4 seed in the NL wrapped up and hopes for better results in the playoffs.
Detroit DeLoreans @ Virginia Cavaliers
Series Preview:
The Deloreans from Detroit (103-52) brought their 16 game win streak East, to the shores of the Chesapeake Bay, to take on the Cavaliers of Virginia (71-84). The Deloreans are chasing Coastline for title rights of the East Division and are looking to take advantage of the downtrodden team from Virginia.
Game #1:
VIR 3-1 W-B.Turley (10-13) L-J.Schmitz (3-1)

Little used, but highly graded, Johnny Schmitz got the rare start against Virginia's Bob Turley. DET got on the board in the first when J.Cronin reached on an error and scored on a Babe Herman single, the second hit of the inning. Unfortunately for DET, Turley was lights out from then on as he allowed only one more hit. VIR got the winning runs on a Baltimore special from Lance Parrish in the 4th and it was all Turley from there on.

Game #2:
VIR 12-2 W- L. Gomez (17-11) L-L.Tyler (1-2)

A 2-run double from Andruw Jones in the 4th followed by a SF, broke a 2-2 tie and gave VIR 5-3 lead. They tacked on 2 more runs in the 5th on a A.Rosen RBI single and a K.McReynolds RBI double. A 3-run homer from A.Jones highlighted a 5-run 7th as VIR padded an already large lead, DET got RBI's from Ripper Collins and Chuck Klein. Andruw Jones was 2-3 with 5 RBI for the Cavaliers.

Game #3:
DET 5-3 W-A.Reynolds (16-8) L-R.Betancourt (1-6) SV-J.Romero (11)

Deloreans get into the win column on the arm of A.Reynolds and the bat of Ripper Collins. Reynolds scattered 5 hits over 8 innings while striking out 7 in his 16th win of the year. Collins meanwhile cranked 2 RBI doubles in 4 appearances to lead an 11 hit attack. Joe Cronin also chipped in with 3 hits and 2 runs for DET. Tied at 3-all when VIR plated 3 runs in the 7th, DET jumped on hard-luck reliever R,Betancourt in the top of the 9th, Joe Cronin struck first with a RBI single and Nap LaJoie followed with a double to the gap scoring Cronin. That gave DET a 5-3 lead and Romero made sure it stayed that

Game #4:
VIR 7-6 W-G.Jackson (5-4) L-J.Aker (8-6) SV-K.Foulke (37)

This one slipped away from DET. They came out fast with 3 runs in the first thanks to a 3-run blast by Babe Herman, his 16th of the season. After VIR put up 1 in the 4th, DET put up 3 more in the 5th on a 2-run double off the bat of Ripper Collins and a GO RBI from Babe Herman, giving him 4 RBI for the day. That would be it for the Deloreans as three VIR relievers shut down the boys from DET on 1 hit the rest of the game. Down 6-2 in the 7th, VIR began their comeback. Andruw Jones blasted a 2-run oppo taco to RF and PH'er P.Whitney popped one over the LF fence to make the score 6-5 DET. When F.Robinson walked in the 8th, J.Akers came in for DET to protect the lead. He faced 3 batters and gave up 3 hits. But it was A.Rendon's throwing error that was costly. The first batter he faced dribbled one to 3rd and Rendon threw it past Collins putting runners at 1st and 3rd with 1 out. H.Heilmann lined the next pitch into CF to tie the game at 6-6. K.McReynolds then knocked in the go-ahead run with a single to left-center and DET found itself on the wrong end of a 7-6 score. K.Foulke kept it that way with his 37 save as VIR pilled out a wild win.

Game #5:
VIR 3-2 W-L.Day (2-1) L-C.Morgan (14-9) SV- K.Foulke (38)

VIR only got 4 hits in the game. But, two of them were back-to-back doubles by F.Frisch and D.Murphy that produced 3 runs in the 3rd. With L.Day pitching out of jams and scattering 6 hits over 8 innings, VIR was able to hold the lead and claim their 4th win of the series. Ripper Collins and Sam Rice tried to get DET back in the game, but their RBI efforts in the 7th and 8th fell 1 run short as Foulke again came in for the save.

Game #6:
DET 13-1 W-S.Sallee (18-7) L-B.Turley (10-14)

Great pitching from the DET pitchers and lots of hits from their batters. DET put it to VIR. They only allowed the Cavaliers 3 hits. One happened to be R.Kiner's 8th homer. It didn't matter. N.LaJoie was 2-3 with 2 runs and 2 RBI. Ripper Collins only got 1 hit,…but it was a 3-run smash. A.Rendon was 2-3 with 3 runs and 2 RBI with a homer. Sam Rice had a 3-run triple and even Sallee got in the act with a hit, a RBI and 2 runs. Both teams unloaded their benches and lots of players got playing time as DET enjoyed the blow-out.

Game #7:
DET 5-3 W-L.Tyler (2-2) L-L.Gomez (17-12) SV-J.Aker (17)

DET got out 2-0 on a R.Collins RBI and a PB. VIR, having a hard time getting hits, tied it with 1 out in the 6th on a 2-run double off the bat of A. Trammell. But, Tyler regrouped and got out of the inning without any more damage. His team rewarded him by scoring 3 runs in the next inning on a N.LaJoie RBI single and Ripper Collins 2-run double. Even though A.Trammell would knock in another VIR run, it wouldn't be enough. J.Aker's came in to nil down his 17th save and preserve the win for DET.

Series Summary:
Not the outcome Detroit was hoping for. Virginia stopped their winning streak and went on to take the series 4-3. Detroit now awaits the scores in the Coastline / West Michigan game. For Detroit, Nap LaJoie had 10 hits and 5 RBI. Ripper Collins had 10 hits and 12 RBI. For Virginia, Harry Heikmann 6 hits and 5 RBI, Andruw Jones 3 hits and 7 RBI. Detroit now prepares for the playoffs and Virginia prepares for next year.
Climax Cougars @ Nags Head Surfsox
Series Preview:
Climax Cougars (82-73) at Nags Head Surf Sox (67-88)

The Climax Cougars visit Nags Head in a rematch of the series that started the season for both clubs. Thanks to Nik for an enjoyable TeamViewer matchup.

Game #1:
Rube Waddell vs. Cole Hamels

Chief Meyers' 2 hits and a run scored, Buck Leonard's 2 run double, and Jose Mendez's 2 runs scored lead the Cougars to a series opening victory. Rube Waddell tosses 6 innings of 3 hit ball, surviving 4 walks, to win his 14th.

CLI 4 2 1
SOX 2 4 0

WP – Waddell (14-11)
LP – Hamels (9-13)
S – Plunk (22)

Game #2:
Cannonball Redding vs. Mike Mussina

Strong pitching performances on both sides in this one. Redding and Mussina exchange zeroes until the top of the 5th. Johnny Mize leads off the visitor 5th with a double. Jose Mendez follows with a single to put Cougars on the corners. Redding helps himself with a single to score Mize and put Climax on the board. Following a Grantham walk that loads the bases, Mussina gets Mel Ott to bounce into a double play, but Mendez scores putting Climax up 2-0.

Redding is sharp, pitching 5 2/3 innings of no-hit ball, until Von Hayes breaks through with a 2 out single, but other than a Giancarlo Stanton double, the Sox would manage nothing else. Redding goes the distance, earning the 2 hit shutout.

CLI 2 7 0
SOX 0 2 1

WP – Redding (7-8)
LP – Mussina (14-12)

Game #3:
Sid Fernandez vs. Jim Palmer

The Cougars come out firing in the first. Bankhead singles home Chapman for a 1-0 lead. White doubles scoring Mize for the early 2-0 lead. The Sox bats finally awaken, however. Dave Winfield's 2 out, bases clearing double puts the Sox in front 3-2. Gary Carter follows with a blast to right center, for homerun #7 and a 5-2 Sox lead after 1.

Jimmie Foxx's 2 out RBI double scores Sandberg – 6-2 Sox after 2. Climax gets a run back in the 4th, but Nags Head breaks it open in the 5th, with another 2 out rally. With 2 out, Winfield and Carter walk and Longoria is plunked by a Frank Smith pitch to load the bases. Climax calls on Clay Carroll to face pinch hitter Dave Kingman who connects with a bases clearing double – Sox lead 9-3.

Both teams use the score to share some playing time and Nags Head holds on for a 9-6 victory. Pop Lloyd led the way for Climax, going 3 for 4 with 3 runs scored. Carter had 2 hits, 2 runs scored, and 2 RBIs for the Sox. Palmer goes 5 innings to earn his 9th win of the season.

CLI 6 13 0
SOX 9 9 0

WP – Palmer (9-8)
LP – Fernandez (6-7)
S – Cordero (28)

Game #4:
Smokey Joe Wood vs. Joaquin Andujar

Climax strikes first again – Josh Gibson's 2 run triple starts the 1st inning scoring barrage. Clift singles in Gibson for a 3-0 lead. Following a Mize double, the Cougars have runners at 2nd and 3rd. Andujar gets Peckinpaugh to ground out. The Sox manager decides to issue a free pass to Jose Mendez to load the bases and take his chances with the pitcher, Smokey Joe Wood … a move that Nik quickly applauded. And … Wood makes the best of the opportunity, whacking a 2 run single to right, plating Clift and Mize, and Climax leads 5-0 before Nags Head bats.

A Stanton RBI double scores Sandberg, cutting the Cougar lead to 5-1 after 1. The Sox would get within 2, but end up falling 7-4. Grantham has a 4 for 4 day for Climax, knocking in 2. Bautista, Gibson, and Clift each have a pair of hits for the Cougars. Stanton and Dawson each have 2 hits and 2 RBIs for Nags Head. Wood wins #11, Andujar wraps up a disappointing season, dropping his 20th.

CLI 7 14 0
SOX 4 7 0

WP – Wood (11-9)
LP – Andujar (5-20)
S – Plunk (23)

Game #5:
Van Lingle Mungo vs. Nolan Ryan

Cougar bats once again bash the Sox pitch staff. Jose Bautista leads the attack with 2 hits, 2 walks, and 2 runs scored. Pop Lloyd and Chief Meyers each had 2 hits, and Peckinpaugh knocked in 2. Mungo was sharp on the mound, only allowing a walk and 3 hits over 7 innings. Sandberg's RBI double was the only blemish on Mungo's line.

CLI 8 11 1
SOX 1 3 0

WP – Mungo (12-8)
LP – Ryan (5-15)

Game #6:
Waddell vs. Hamels

The Sox pitching finally quiets the Climax offensive attack. Cole Hamels pitches 7 innings of 2 hit shutout ball, and a trio of relievers, Street, Charlton, and Cordero combine to shutout Climax. Waddell was almost as good, but a HOJO 4th inning RBI double scores Jimmie Foxx, with the game's only run.

CLI 0 2 0
SOX 1 3 0

WP – Hamels (10-13)
LP – Waddell (14-12)
S – Cordero (29)

Game #7:
Redding vs. Mussina

The Cougars plate single runs in the 1st, 2nd, and 4th to take a 3-0 lead. Redding is cruising until the bottom of the 5th. Chris Hoiles hits his only double of the season to lead off the inning. Pinch hitter Mike Marshall singles to put runners at the corners. The Sox get their first run on a Samuel FC ground out. Jimmie Foxx follows with a 2 run shot, his 30th of the season, to tie the ball game 3-3.

Sox are feeling good after clawing their way back in this one! On to the 7th. Chief Meyers and Pop Lloyd singles put 2 on with one out. Light hitting Roger Peckinpaugh steps to the plate and drills a Giusti pitch over the fence for his first, and only, homerun of the season, to give Climax the 6-3 lead … the Cougars would add 2 more in the 8th, but it was the Peckinpaugh hit that did in the Sox, a fitting end to a disappointing season!

CLI 8 11 0
SOX 3 7 1

WP – Kinder (9-3)
LP – Giusti (6-6)

Series Summary:
Climax wins 5 of 7 and gains some momentum heading into the postseason.

It's a wrap on the Surf Sox season. Jimmie Foxx and Von Hayes had solid seasons, but generally speaking, the NL East pitching was too much for the Nags Head lineup, as no one approached their actual numbers. Mussina lead the starters with a strong season. Ryan and Andujar were particularly disappointing. Cordero has a great season out of the pen … he's still stewing after being left off the All Star squad.

Next for the franchise, the team plans a 2021 move up the East Coast to Baltimore for season 2.

Thanks to Nik for running a great season!
Fantomz Force @ Pigtown Bombers
Series Preview:
Final series of the year…
Game #1:
Pigtown wins 5-4 (12)
Game #2:
Fantomz win 15-0
Game #3:
Fantomz win 4-1
Game #4:
Fantomz win 9-5
Game #5:
Fantomz win 8-3
Game #6:
Fantomz win 3-2
Game #7:
Fantomz win 6-4
Series Summary:
Fantomz win the series 6-1…Pigtown does not get to 50 wins for the season. To quote the Cubs, there is always next year
Clockwork Heros @ Motown Yankees
Series Preview:
Closing the season with a series that will have practically no impact on the standings, Motown is hoping Clockwork is bringing on the scrubs and resting the starters
Game #1:
Game #2:
Game #3:
Game #4:
Game #5:
Game #6:
Game #7:
Series Summary:
Given there is little standings impact, just a few fun facts:

Motown somehow scrapes out 5 of 7
5 games decided by 1 run
One 13 inning game (won by CWH)
One 14 inning game (Won by Motown)
Motown won the first 4
Motown won a game started by Christy Mathewson
Every time George Foster swung it seemed like it went to the wall or the warning track, if not over the fence
Kenny Lofton and Dixie Walker had 12 hits apiece and seemed like they were on base all series
Motown is happy for the end of the season with 2 injured SP's and the top 2 bullpen options used up…..

Motown has no interest in seeing Clockwork in the playoffs……
Hoboken Zephyrs @ Hollywood Zombies
Series Preview:
Game #1:
Game #2:
Game #3:
Game #4:
Game #5:
Game #6:
Game #7:
Series Summary:
Hollywood takes 3 with smoke and mirrors
Fire Lake Segers @ Iowa Giants
Series Preview:
FIRE LAKE SEGERS COME IN ONE GAME OVER 500 4TH PLACE IN THE NATIONAL LEAGUE WEST DIVISION AND IOWA GIANTS UNDER FIVE HUNDRED AND LAST PLACE IN THE WESTERN DIVISION BEEN A LONG SEASON.
Game #1:
FLS 0-0-0 LP MCLAIN 11-14
IOW 5-1-2 WP bob Feller 15-22
yes yes Bob Feller no no 9 innings three baserunner on one walk and two errors, he was just cruising along 11k's Vic Power two run shot in the 8th sealed the win for the Giants
Game #2:
FLS 6-9-0 WP Gullet 5-7 SV Lavelle 1
IOW 3-6-3 LP Bonham 8-6
Tony Perez three run homer in 5th power Seger to the win
Game #3:
FLS 1-5-1 LP Guidry 9-13
IOW 3-7-0 WP Lanier 3-14
Giants used 8 pitchers in game to get win Morgan Sosa both homer in the win
Game #4:
FLS 7-15-0 WP Smoltz 7-4 Sv 1 Cone
IOW 2-5-1 Niedenfeur 1-6
Dave Cone throws 4 innings 1 hit relief and Dennis Menke goes 4-5
Game #5:
FLS 9-13-0 WP McLain 12-14
IOW 1-4-2 LP Feller 15-23
Menke 2-4 homer, McLain complete game 4 hits 1 er
Game #6:
FLS 1-5-1 LP Morris 8-6
IOW 4-10-1 WP DEAN 10-13 SV Rincon 1
Dean 6 2/3 4 hits 1 unearned run and Sosa homer
Game #7:
FLS 5-10-0 WP LaVelle 9-8
IOW 1-7-1 LP Oswalt 1-6
Votto homer LaVelle and Smoltz in relief shut down the Giants
Series Summary:
A REAL JOY PLAYING AGAINST TERRY HE RUNS HIS TEAM VERY WELL MAKES ALOT OF GOOD STRATEGIC MOVES YOU AS THE OPPONENT NEED TO BE ON YOUR TOES. FELLER GOT HIS NO HITTER SO HE, MY PLAYER OF THE SERIES, I ALSO BELIEVE HE WAS FOR THE TEAM THIS YEAR.
Wainwright Wranglers @ San Tan Valley Moonrakers
Series Preview:
San Tan Valley and Wainwright, middle of the pack mates, end the season.
Game #1:
San Tan's Bump Hadley had a 6-0 lead in the 8th and then I decided to get cute. Scott Garrelts and Jessie Barnes give up 6 9th inning runs on 5 hits and 3 walks, a Devon White 3 run homer starting it. In the bottom of the 10th Hal Trotsky doubled home Ken Keltner for the 7-6 win. Trotsky had a double and a homer in the game.
Game #2:
A 2-2 tie in the 9th and, again, Devon White cracks a two run homer off ace Randy Johnson. It holds up in a 4-3 Wrangler win. Oscar Charleston and Vern Stevens homer for the Moonrakers. Duane Ward gets his 17th save.
Game #3:
Ken Keltner hits 2 three run homers, Mike Piazza adds a solo shot and Virgil Trucks holds Wainwright to 8 hits and a single run. Nap Rucker loses, walks 6 and drops his record to 6-24. San Tan wins 7-1.
Game #4:
Left Grove wins his 16th for Wainwright, allowing only one run ( another Keltner homer). Darren Daulton hits a solo homer in the 3-1 win.
Game #5:
Daulton hits a two run homer in this game, sparking a 5-3 win for Vic Willis (14-23).
Game #6:
Doc White evens his record at 19-19, Hiene Manusch goes 3-3 and Wainwright wins it's 3rd in a row 3-2. Trotsky hits another homer for San Tan.
Game #7:
Last game of the season, last chance for Randy Johnson to win his 20th…He wasn't really sharp, giving up 10 hits and three runs but the Moonrakers put on a power display with homers from Stephens, Keltner, and two 2 run homers from the white hot Hal Trotsky. Johnson wins his 20th 7-3.
Series Summary:
Wainwright takes 4 of 7 with a pretty diverse offense. San Tan was powered by Trotsky (6-29, 3 runs, 9 RBI, a double and 4 homers) and Keltner (6-25,3 runs, 9 RBI, and 4 homers.