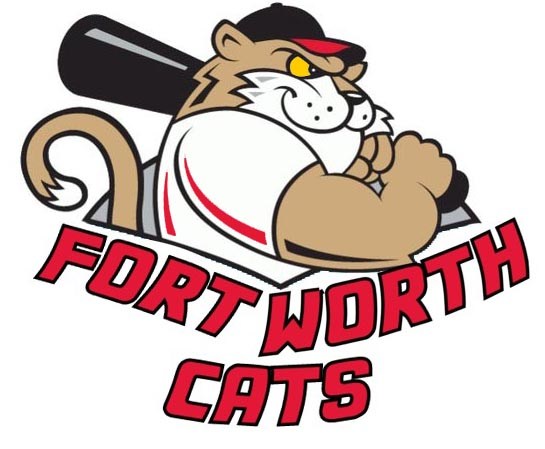 Fort Worth Cats @ Clockwork Heros
Series Preview:
Played over Zoom – March 19th, 2021 Jarl for the AL Cats Ken for the NL Heros
The Fort Worth Cats won 109 games in the AL to lead the league. Clockwork tied for first in the NL with 112 wins. Fort Worth had two of the best starters in the set with Verlander(23-5) and Maddux (23-3) and Kaat 21-4) vs Matheson(28-7) and Blyleven(26-7) and Donovan(11-4). During the year Clockwork was 3rd in fielding, 2nd in pitching, and lead NL in runs scored at 737. Fire cats scored 727 runs with the leagues' best average, league average fielding, and best pitching for the AL. Vegas figured Clockwork in 7 games, as their power of 167 homers without the DH to 100 with the Dh seems big in a series.
Game #1:
Well, what happened in the season was not on point in game 1. The fire cats hit Matheson so hard he was downgraded in the 3rd. Keller 3 hits, Butts triple Runnels triple, 18 hits off the clockwork Heros had never been done all year. Verlander was good enough 3 runs 1 earned in 6 innings for the win. Ft Worth 8 Clockwork 3. W-Verlander (4-2) L-Matheson (4-3) – Manger quotes Ken "Wow not seen that many hits vs my pitching all year, 18 wows…" Jarl "as long as the team did not use up all the hits in game 1 we should be good.
Game #2:
Blyleven and Maddux were pitching well but the Cats got a run in the 4th off of Bert to take 1-0 lead. But Terry got hurt and Torgersen came in and hit a solo homer then Mr clutch Davy Lopes hits a 3 run shocker in the 5th off of the Brave Hall of Famer! Clockwork up 4-1 after 5. With Blyleven in the dugout Tekulve tried to save the 4-1 game a double and Van Slyke triple made it 4-3 with 1 out up Tekulve took a deep breath and held the runner on 3rd. Clockwork 4 Ft worth 3. W-Blyleven(4-1)Tekulve S (4) L- Maddux(4-1)
Game #3:
Now AL rules and the DH. Terry out till game 7. Matheson gets the call and is back to normal 1 run in 8 innings just 3 hits but one a solo shot by Alou. Kaat did great too 2 runs in 7.2 innings. In a questionable move game and a 2-1 game Tekulve came in for the save but allowed 2 runners but held on., 2-1 Clockwork. W_Matheson(5-3) L-Kaat(1-2) S-Tekulve(5)
Game #4:
Verlander again was not great he allowed a George Foster 2 run homer and 2 errors lead to 3 move runs as he allowed 5 runs in 3 innings. Donovan for Clockwork was solid 1 in 6. Gromek allowed two runs in the 8th but Tekluve locked it down with bases loaded. Clockwork 6 Cats 3 w-Donovan(2-1) S-Tekulve(6) L-Verlander(4-3)
Game #5:
Down 3 to 1 at homer Greg Maddux gets the call. He was up 3-0 as Singleton, Oliver, and Hernandez scored with Keeler getting 2 huge ribs. But Maddux again gives up the 3 run homer this time to Bradley big power guy from the first decade of the 20th century, game tied 3-3. Clockwork using its depth asked School Boy Rowe to keep the game tied, Eckersley got the extra-inning role for Ft Worth. the game was still tied into the 12 Eck out and Root in but he allowed a rbi triple to Lewis scoring Wakefield. Clockwork leads 4-3 and with Tekulve tired Rowe was asked to pitch 4.1 innings to win the World Series as he got Pence, Butts, and Keeler to hold on to the win. Clockwork 4 Ft Worth 3 W-Rowe(1-0) L-Root(0-2)
Series Summary:
Can't ask for more than the two best teams to meet and play the World Series but Clockworks' depth in pitching, Difference, and Power made the difference. Jarls' team was great but as he thought maybe he used too much of his hitting to win game 1, a clutch 2 out hits weren't there in the next 4 games.
Playoff stats
Saves-Tekulve (CWH)leads with 6 (3 in World Series)
Wins- Matheson(CWH) 5
Runs -Santop (CWH) 15, Keller (FWC) 14
RBIs – Terry(CWH) 15 Lopes(CWH) 15
Hits – Keeler (FWC) 28
Homers: Lopes(CWH) 7
Team Clockwork had better playoff fielding .991 to .981, runs allowed 65 to 64 in one more game, 93 to 86 in runs scored but did play 1 more game the Ft. Worth. Ft Worth had the highest hitting average .257 to .223 but Clockwork outhomered the Cats 19-5 in the playoffs.
Davy Lopes's 7 homers and 15 RBIs in the playoffs should make him MVP. His 3 run homer off Greg Maddux changed the series.